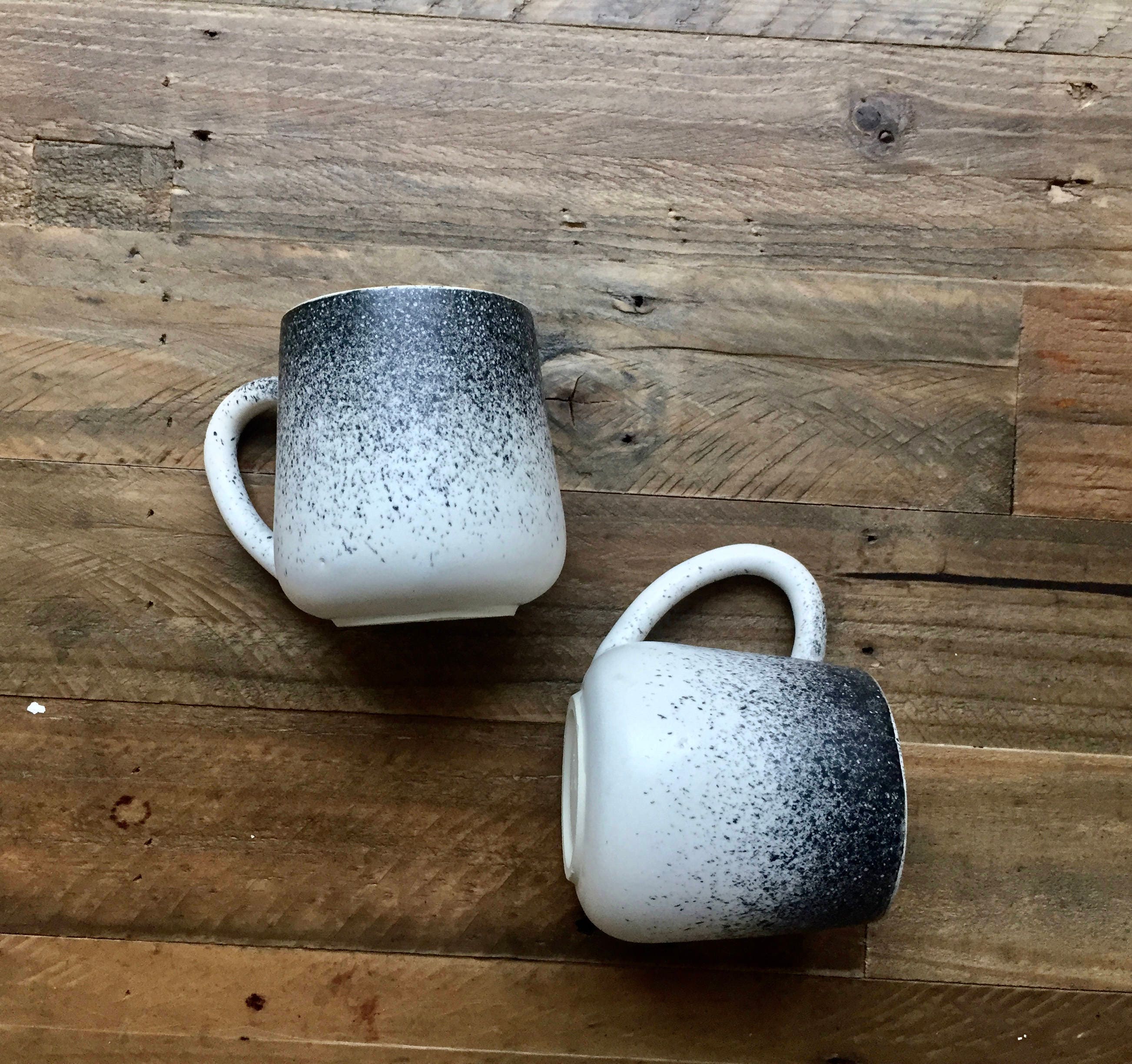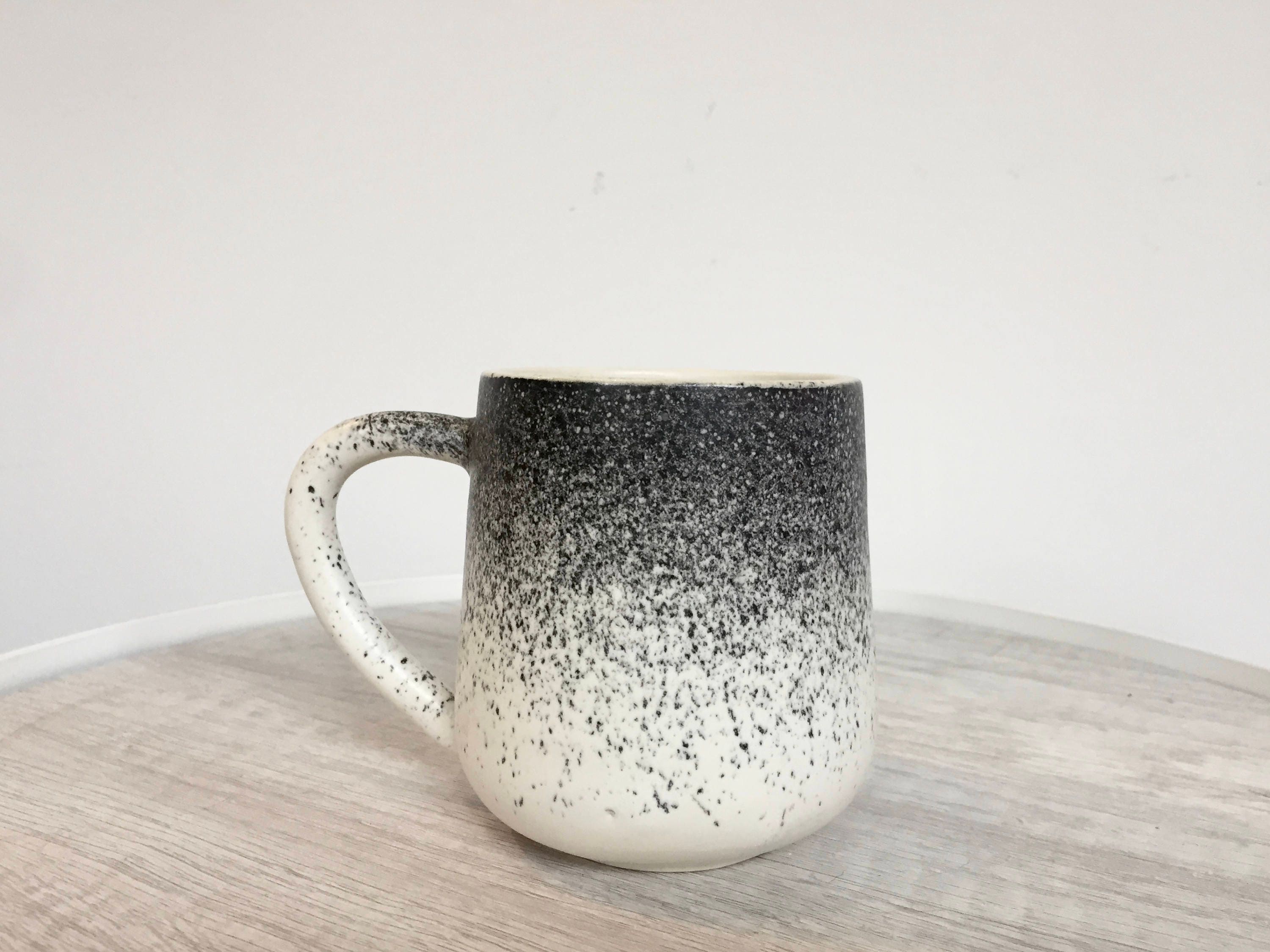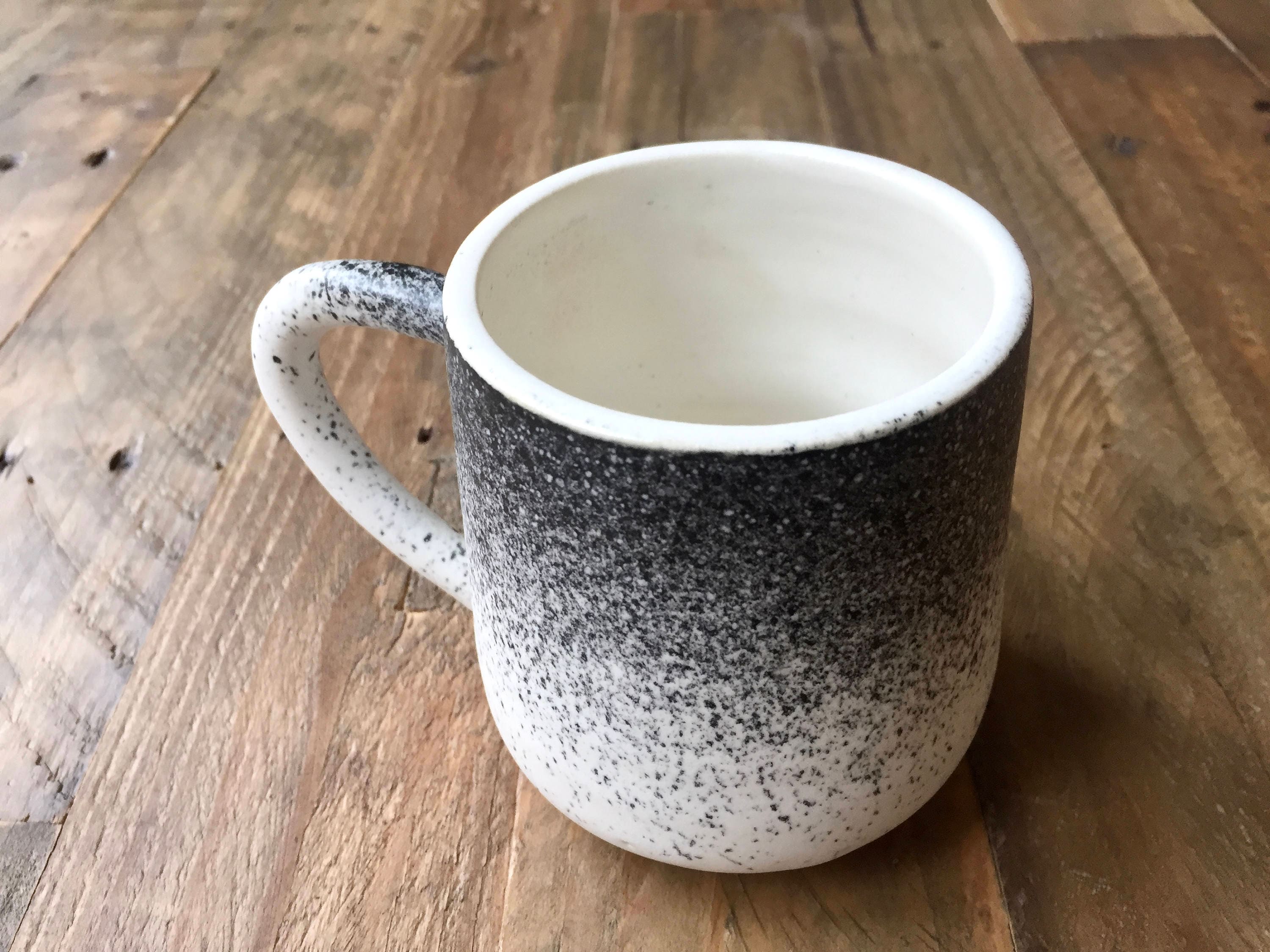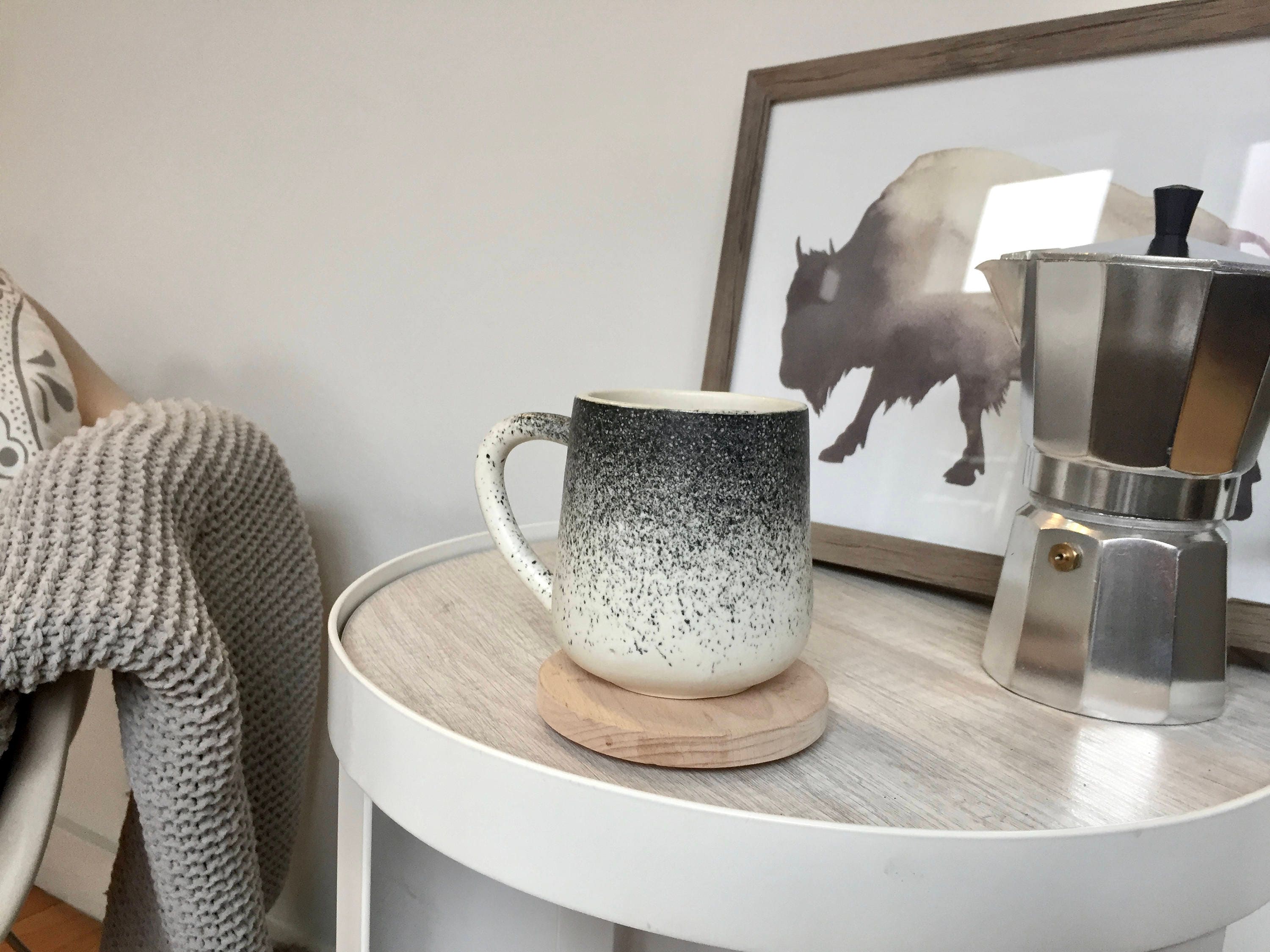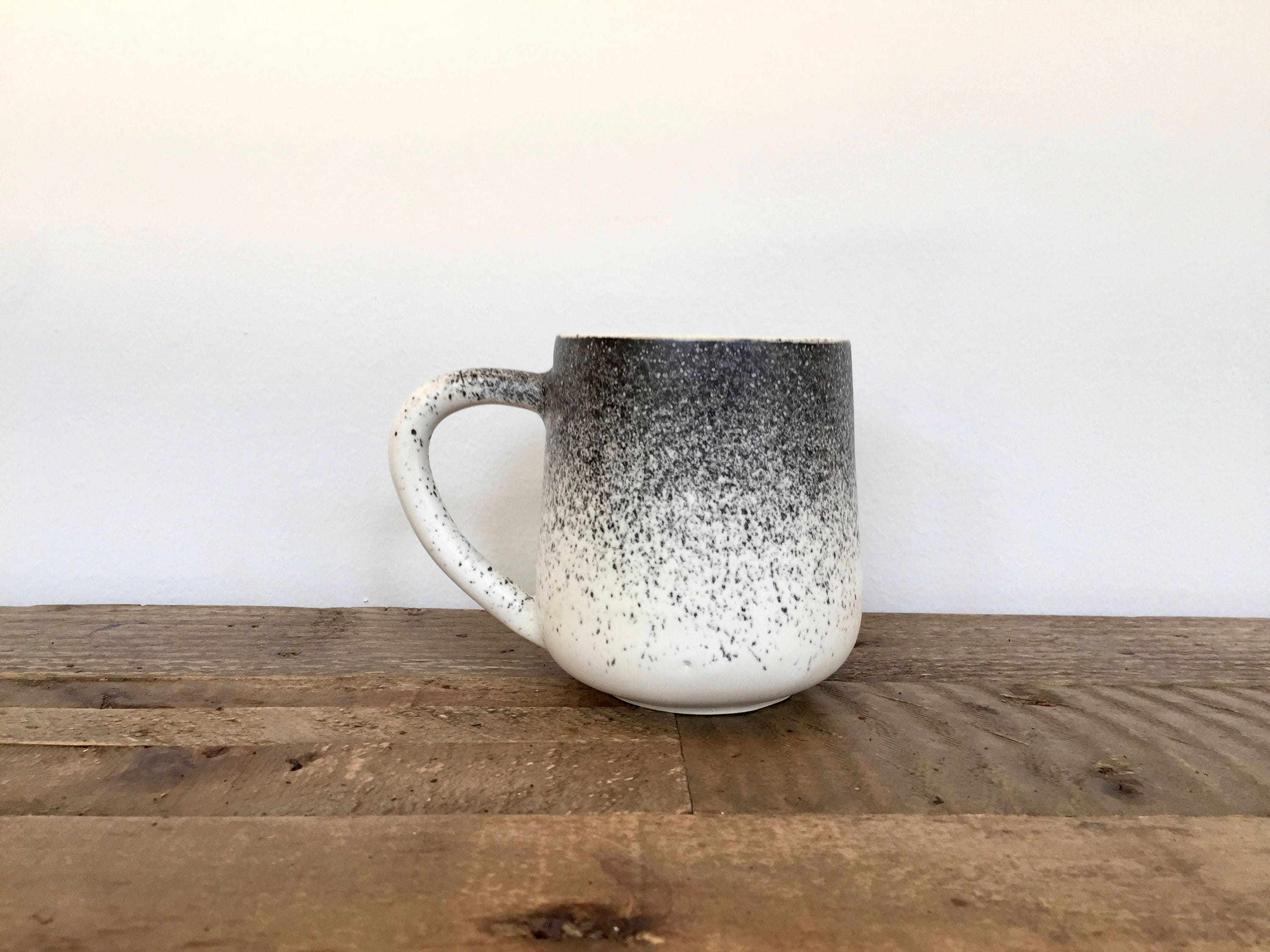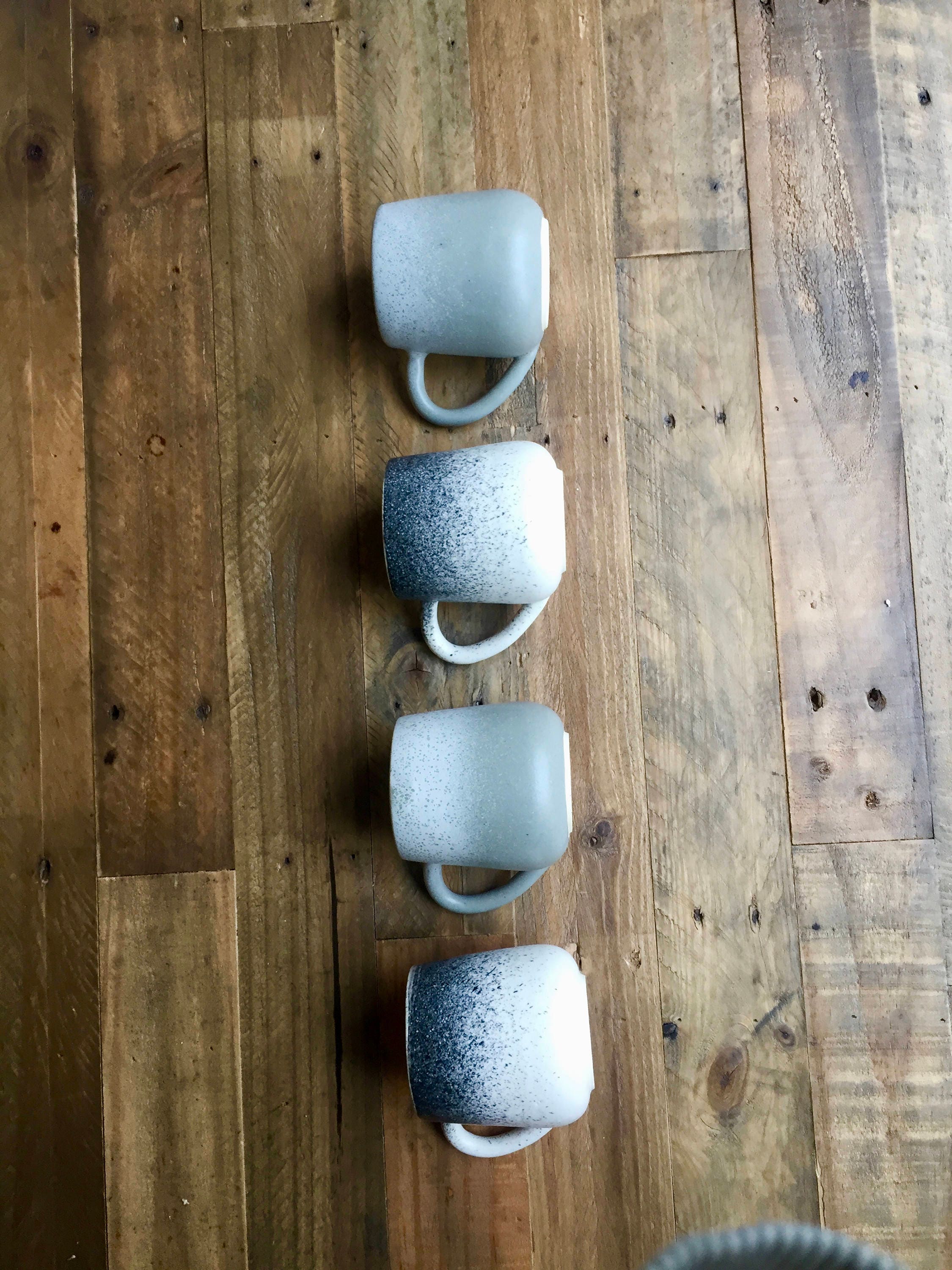 These modern ceramic mugs were thrown on the potters wheel attached with a slab handle then dipped in a warm white glaze before being hand sprayed with a deep gray. Each mug is unique, not one of the exact same but the pattern makes them a great set

*Food, microwave and dishwasher safe.
*sold separately
*holds 12 oz

Height 3.5"
Width 3"
Payments
I accept all the credit cards and etsy gift cards.
Paypal intimidates me so until I know how to work it, lets just stick the the credit cards and the gift cards.

Shipping from United States
Domestic shipping
Shipping within the US varies between $6.00 to $10.00 per item and delivery is expected within 5-8 business days

For international shipping
When a package is shipped internationally, it may be subject to import taxes, customs duties, and/or fees imposed by the destination country. These charges will typically be due once the shipped goods arrive at the country of destination.

You are responsible with ensuring to comply with laws and regulations of the country of destination. I do not have any responsibility on these additional charges that may apply.
Refunds
We are all adults so pretty much if you hate what you got or there is a problem with what you got (and your nice about it) I will refund you.